Meet... Samuel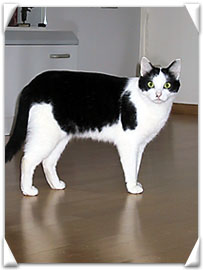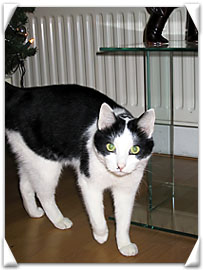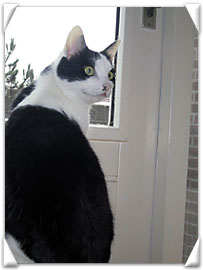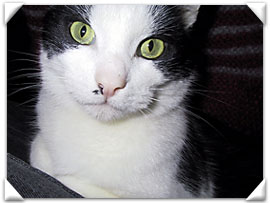 Meow, I'm Samuel. Aka Sam, aka Sammy, aka Samsam, or whatever pet name comes up in my owner's head. Doesn't matter what they call me; if they sound nice, or if they bring me food or toys, I'm happy to be every human's friend.
I am four years old. Or so they tell me. I spent the last five weeks in an animal shelter, recovering from a run in with a car (the car was tougher) and waiting to see if my previous owners would miss me. I don't think they did, at least nobody showed up to claim me.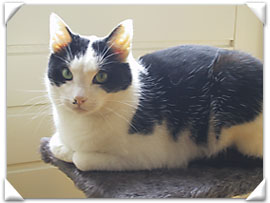 Anyway, on December 18, two ladies showed up in my pen. Now, of course that was nothing new, people come in to take a look at us all the time. But this time it was different. Before I knew what was happening, someone picked me up and put me in this basket. They were taking me away!
All's well that ends well. Instead of spending the Christmas holidays as 'Cliff' in the impersonal pen at the shelter, I spent my Christmas with my new owner, Amanda.
I am one contented cat.
Meeeooow!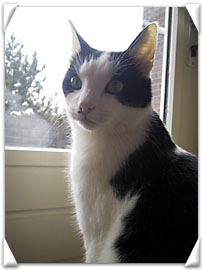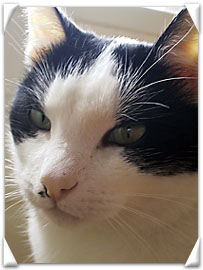 ---